Central Asian Shepherd Breeders
Where you looking for a list of Central Asian Shepherd puppies?
Breed:
Central Asian Shepherd
Owner:
Edita
Website:
http://www.medzhalala.cz
Location:
LIBEREC, Czech Republic
Phone:
+420 721 347734
Email:
Email Medzhal Ala
WE HAVE BEUTIFUL ALABAI PUPPIES FOR SALE. Our females comes from country of origin. The Kennel "Medzhal Ala" - our kennel is oriented on the line of novosibiren and kaz dogs. Breeding work with dogs imported from countries of origin RUS, mating in countries of origin... We strive on improving the exterior, maintaining the original character of SAO and maintain the white, white-fawn line dogs( but other colours are not uncommon). Our kennel was established in y.1998. www.medzhalala.cz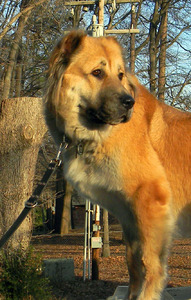 Breed:
Central Asian Shepherd
Owner:
casdog1
Website:
http://www.centralasianshepherd.org
Location:
Woodruff, South CarolinaUnited States
Phone:
Email:
Email Thunder Mountain
Our goal is produce sound, stable, healthy working livestock guardian & personal protection dogs for farm & family.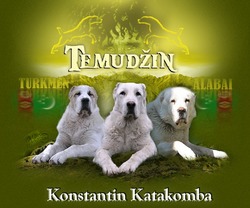 Breed:
Central Asian Shepherd
Owner:
Temudzin
Website:
http://www.turkmenalabay.com
Location:
Hungary, Hungary
Phone:
Email:
Email Temudzin
Temudzin kennel was established in 2002 in Slovakia. In this time we bought dogs from very famous alabay blood line. We study and breed CAO many years and we have longstanding experience. We breed ONLY with healthy dogs /HD, ED free ! / We dont use any sick dogs in our breeding! Owner of kennel is veterinarian and we give for all our puppies owners many advice and breeding servise. Our dogs are from very good Turkmenian and Russian bloodline sometimes we use Ukrainian bloodline too. In 2011 was Temudzin kennel connected with Konstantin Katakomba kennel and from this time we work together. Puppies from our kennel are only with pedigrees, chip, pet passport and full healthy services. We shipping worldwide!