Welsh Corgi Breeders
Where you looking for a list of Welsh Corgi puppies?

Breed:
Welsh Corgi
Owner:
Adrienne Beltran
Website:
http://www.mycorgi.com/profile/Ada52
Location:
Olmito, TexasUnited States
Phone:
(956)640-9921
Email:
Email Corgi Love Land
We are not a kennel, just a small hobby breeder. All our corgis are raised indoors with love, attention, and plenty of socialization. When going to their new homes they will be bathed and groomed and will also come with a puppy packet.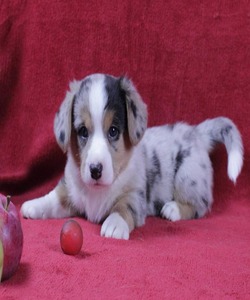 Breed:
Welsh Corgi
Owner:
troy0920
Website:
Location:
Townville, PennsylvaniaUnited States
Phone:
8142043378
Email:
Email Lovics Puppies
We have available two adorable cuties looking for a new family. Very sweet, friendly, playful Corgis. Excellent health, vet checked, wormed, shots, vaccinated, microchip, registered, valid health certificate. Adorable colors, good temperament, Passionate, full with potential. Please if interested contact 814-204-3378 for pics and video.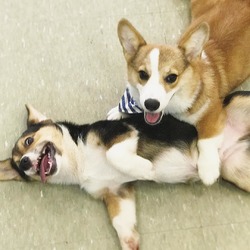 Breed:
Welsh Corgi
Owner:
Mercy Lee
Website:
https://www.healthyteacuppupshome.com/
Location:
Los Angeles, CA, CaliforniaUnited States
Phone:
(972) 752-8676
Email:
Email Healthy Corgi & Golden Retriever Pups Home
WELCOME TO HEALTHY CORGI & GOLDEN RETRIEVER PUPS HOME Taking pride in what we do, we are determined to share our love for pets through our business. It is our goal to be of service to those individuals who have a love for puppies, just like we do. We decided to start our own business because we believe we can do a better job than the average pet store. After buying one or more of the puppies for sale, we still have your back. If you have any questions on how to do a follow-up on your dog's health, comments, testimonials, or anything you have in mind. We maintain the highest standards for the wellbeing of our puppies. It is important for us that your puppy is loved and treated as a member of your family. We take great pride in what we do, and we have worked very hard to raise only the best-notch pups possible. Potential buyers need to realize that the responsibility of caring for a pup involves providing a safe, clean, healthy and loving home. In our pursuit of excellence, we would like to genuinely thank you for your visit to our page, and sincerely appreciate you and your patronage. We will be your Corgi & Golden Retriever breeder for life, so we will always be available to you as we embark on this journey together. Your new puppy will come to you, vet check and with paperwork, first shots & deforming. A 1-year health guarantee free of genetic diseases. Please see your vet within the first 48 hours to help ensure this is guaranteed. You are welcome to contact us at any time for whatever reason.